Periodontal Gum Therapy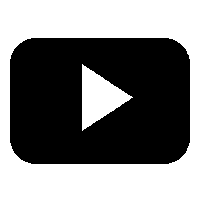 Chronic periodontitis affects 47.2% of adults over 30 in the United States. Root Planing and Scaling is one of the most effective ways to treat gum disease before it becomes severe. Root planing and scaling cleans between the gums and the teeth down to the roots.
Gum disease is caused by a sticky film of bacteria called plaque. Plaque is always forming on your teeth, but if they aren't cleaned well, the bacteria in plaque can cause your gums to become inflamed. When this happens, your gums will pull away from your teeth and form spaces called pockets. Plaque then gets trapped in these pockets and cannot be removed with regular brushing. If untreated, gum disease could lead to bone and tooth loss.
If gum disease is caught early and hasn't damaged the structures below the gum line, a professional cleaning should do. If the pockets between your gums and teeth are too deep, however, scaling and root planing may be needed.
What Happens During Scaling and Root Planing?
This deep cleaning has two parts. Scaling is when your dentist removes all the plaque and tartar (hardened plaque) above and below the gumline, making sure to clean all the way down to the bottom of the pocket. Your dentist will then begin root planing, smoothing out your teeth roots to help your gums reattach to your teeth. Scaling and root planing may take more than one visit to complete and may require a local anesthetic.
Scaling & Root Planing (Deep Cleaning) versus Regular Cleaning
Scaling and Root Planing, also known as a dental deep cleaning, is very different from a regular cleaning. A regular cleaning focuses on the surfaces of the teeth and between teeth above the gum line. During a regular cleaning, the teeth are also polished.
A dental deep cleaning, or scaling and root planing, is needed in order to remove bacteria, calculus (tartar), and debris that has collected under the gum line.
The presence of calculus under the gumline creates a safe haven for bacteria to collect, and cannot be removed by brushing, flossing or with a regular cleaning. The presence of this bacteria causes an immune response from the body. This immune response results in inflammation, to fight the bacterial infection. If left untreated, the infection and inflammation will continue and progress further under the gum line, resulting in loose teeth and bone loss, and ultimately, the loss of one or more teeth.
One of the best ways to help prevent periodontal disease is to schedule an examinations with our periodontist. Our dental office also serves communities like Natick, Sherborn, Dover, Wellesley, Framingham, Wayland, Needham, Ashland, Holliston, and Southborough.