Oral Cancer Screening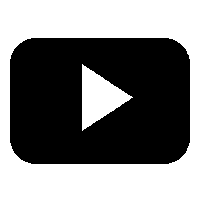 Dental sealants are dental treatments used to prevent cavities and seal crevices in the teeth. Getting sealants for teeth can go a long way in fighting dental problems that may occur later in a child's development. The American Dental Association (ADA) maintains that dental sealants for kids and dental sealants for adults are both safe and effective.

Dental sealants are protective, composite seals placed over the crevices of a child's or adult's tooth where decay most often starts. They have proven successful in preventing cavities before they start! Because children are always on the go and a little less than conscientious about brushing, and particularly for those who are prone to cavities, we suggest that you consider sealants for them. Even adults can benefit from a tooth sealant.

Dental sealants are invisible plastic resin coatings that smooth out the chewing surfaces of the back teeth, making them resistant to decay. A sealed tooth is far less likely to develop a cavity, require more expensive dental treatment later on, or, most importantly, cause your child pain.

How Sealants Are Placed

You can think of a sealant as a mini plastic filling, though please reassure your child that it doesn't "count" as having a cavity filled. Because tooth enamel does not contain any nerves, placing a sealant is painless and does not routinely require numbing shots. First, the tooth or teeth to be sealed are examined, and if any minimal decay is found, it will be gently removed. The tooth will then be cleaned and dried. Then a solution that will slightly roughen or "etch" the surface is applied, to make the sealing material adhere better. The tooth is then rinsed and dried again. The sealant is then painted on the tooth in liquid form and hardens in about a minute, sometimes with the help of a special curing light. That's all there is to it!

A note about BPA: A 2012 study that received wide press coverage raised concerns that trace amounts of the chemical bisphenol-A (BPA) found in some (but not all) dental resins might contribute to behavioral problems in children. The study authors noted that while they had found an association, they had not actually proven that BPA in dental sealants causes these problems. In fact, BPA is far more prevalent in food and beverage packaging than in dental restorative materials. The American Academy of Pediatric Dentistry and the American Dental Association have since reaffirmed their support for the use of sealants.

Taking Care of Sealants

Sealed teeth require the same conscientious dental hygiene as unsealed teeth. Your child should continue to brush and floss his or her teeth daily and have regular professional cleanings. Checking for wear and tear on the sealants is important, though they should last for up to 10 years. During this time, your child will benefit from a preventive treatment proven to reduce decay by more than 70 percent.

Who Should Get Dental Sealants?

Children and teenagers should have dental sealants placed as soon as their molars and premolars come in. This will help protect the teeth during the cavity-prone ages of 6 to 14. Adults can also have dental sealants placed if they do not have decay or dental fillings in their back teeth.

How Long Do They Last?

Dental sealants can last for up to 10 years, but they need to be checked by our dentist at your regular dental appointments. The sealants will be examined for wear and chipping and can be replaced if necessary.

At Natick Family Dental, we review the patient's oral health and their eating habits to decide whether sealants are appropriate for you or your children. You can contact our local dentist for a dental consultation. Our dental office also serves communities like Natick, Sherborn, Dover, Wellesley, Framingham,

Although oral cancer may not get as much attention as some more widely-known types of cancer, that doesn't mean it's any less deadly. In fact, it is estimated that in the United States, oral cancer is responsible for killing one person every hour, every day. While it accounts for a relatively small percentage of all cancers, oral cancer is dangerous because it isn't usually detected until it has reached an advanced stage.

Here are some statistics regarding oral cancer:

Oral cancer kills one American every hour
Approximately 42,000 people in the United States will be newly diagnosed with oral cancer in 2013
In 2013, among the 42,000 diagnosed with oral cancer in the United States, 18,000 will not be alive in five years
Oral cancer's incidence rate has increased the last five years in a row
In 2007, oral cancer's incidence increased by 11%
The mortality rate for oral cancer has not changed significantly in three decades
Oral cancer's high mortality rate is due to late-stage discovery (Stage III and IV)
The mortality rate for oral cancer is higher than the rates for cervical cancer, Hodgkin's lymphoma, laryngeal cancer, testicular cancer, thyroid cancer and skin cancer.
Oral cancer screening is a simple test that could give you an early warning about whether you're likely to have this disease, would you take it? The good news is — there is! Since early detection has been shown to increase the survival rate of oral cancer to 80% or better, this test can truly save lives. And best of all, having an oral cancer screening is part of something you should be doing anyway: getting regular dental checkups.
An oral cancer examination is fast and painless. Its objective is to identify small changes in the lining tissues of the mouth, lips and tongue that may signify the early stages of this type of cancer. The screening is primarily a visual and tactile (touch) examination. If any abnormalities are noted, a small tissue sample can be retrieved for further testing in a laboratory.
Oral cancer includes cancers of the lips, tongue, floor of the mouth, cheeks, throat (pharynx), sinuses, and hard and soft palate. While oral cancer can usually be successfully treated when detected early, most cases of oral cancer are not detected until they have progressed into a more serious, advanced stage that is much more difficult to treat. In fact, oral cancer may be life threatening. At our office, we are dedicated to doing all we can to detect and treat oral cancers and other abnormalities at the earliest possible stage. During your routine dental cleanings and exams at our office, our dentist and team will perform an oral cancer screening to check for the signs of oral cancer.
Who's At Risk for Developing Oral Cancer?
The answer might surprise you. Oral cancer used to be thought of as an older person's disease, and it still mostly affects those over 40. But today, younger people form the fastest-growing segment among oral cancer patients. This is primarily due to the spread of the sexually-transmitted Human Papilloma Virus (HPV16).
Of course, the other major risk factors still apply: If you're middle aged or older, a moderate to heavy drinker or a long-time tobacco user, you have a greater chance of developing oral cancer. Chronic exposure to the sun, long known to cause skin cancer, is also associated with cancers of the lips. Genetic factors are thought to have a major impact on who gets the disease as well.
Detecting Oral Cancer
A thorough screening for oral cancer is part of your routine dental checkup — another reason why you should be examined regularly. The screening includes a visual assessment of your lips, tongue, and the inside of your mouth, including a check for red or white patches or unusual sores. You may be palpated (pressed with fingers) to detect the presence of lumps and swellings, and your tongue may be gently pulled aside for an even better view. A special light, dye, or other procedure may also be used to help check any suspect areas. If anything appears to be out of the ordinary, a biopsy can be easily performed.
If you notice abnormal sores or color changes in the tissue of your mouth, lips and tongue, they may be a symptom of oral cancer — most, however, are completely benign. But sores or other unusual changes that haven't gone away by themselves after 2-3 weeks should be examined. Remember, the only way to accurately diagnose oral cancer is through a laboratory report. Early diagnosis, aided by thorough screenings at your regular dental checkups, is one of the best defenses against oral cancer.
What's involved in an oral cancer screening?
An oral cancer screening is usually carried out during your bi-annual visit. The screening will include searching for any unusual bumps on your inner cheek, tongue, or gums. Your dentist will also look for and ask about any soreness within your mouth. Your dentist will also check for any signs of oral cancer in your head and face. If any signs are found, they will perform what is known as an oral brush biopsy. This painless procedure can determine if further tests are needed.
What are some common symptoms of oral cancer?
A sore in the mouth that does not heal (most common symptom)
Pain in the mouth that doesn't go away (also very common)
A lump or thickening in the cheek
A white or red patch on the gums, tongue, tonsil, or lining of the mouth
A sore throat or a feeling that something is caught in the throat that doesn't go away
Trouble chewing or swallowing
Trouble moving the jaw or tongue
Numbness of the tongue or other area of the mouth
Swelling of the jaw that causes dentures to fit poorly or become uncomfortable
Loosening of the teeth or pain around the teeth or jaw
Voice changes
A lump or mass in the neck
Weight loss
Constant bad breath
Why are oral cancer screenings important?

Simply put, it is important to have an oral cancer screening because it has been proven that more people die from oral cancer each year than do from some of the more commonly known cancers in the world. There is no good reason to avoid getting screened for this disease, as the procedure is painless and could potentially save your life. No one ever thinks cancer will happen to them, which is why it is important to be screened as soon as possible. Early treatment is key to having a positive outcome.

Please call 508-720-5000 today to schedule your consultation with our family dentist. We do oral cancer screening for communities like Natick, Sherborn, Dover, Wellesley, Framingham, Wayland, Needham, Ashland, Holliston, and Southborough.

Oral cancer screenings should be conducted annually in order to ensure that this life-threatening cancer is detected early so that treatment can begin as soon as possible. Our family dentist has performed a number of oral cancer screenings throughout their years of dental practice and can help to diagnose patients who have this potentially fatal disease in time to make a difference. We are committed to helping you stay in good health.

Wayland, Needham, Ashland, Holliston, and Southborough.