Patient Referral Forms
(Must be filled out by Referring Doctor)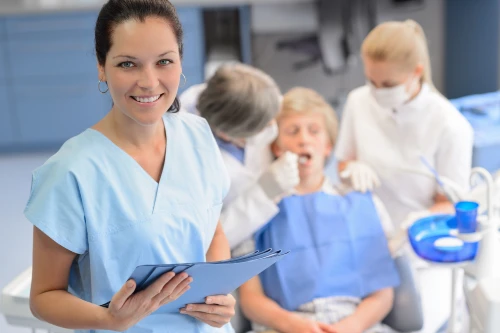 At Natick Family Dental, we value your referrals to our practice. We understand that when you refer a patient, you are entrusting our team to care for your patient in a manner that reflects back positively on you. We will strive to treat your patient with kindness, empathy, and to provide them with a positive experience while in our care.
We provide the following dental services for our patients:
Endodontics / Root Canals / Retreats
Perio Surgery
Oral Surgery / Extractions
Pediatric Dentistry
Sedation Dentistry
Wisdom Teeth
TMJ Evaluation
Cosmetic Dentistry
Dental Implants
Orthodontics / Invisalign
Sleep Apnea


To expedite care for your patients, you may fill out our online referral form. After you have completed the form, please send the form to our office. The security and privacy of patient data is one of our primary concerns and we have taken every precaution to protect it.