Dental hygiene and cleaning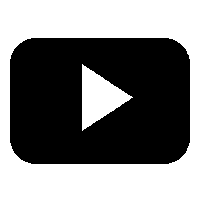 Whether you are 8 or 80, your oral health is important. Did you know that 100 million Americans fail to see a dentist each year, even though regular dental examinations and good oral hygiene can prevent most dental disease. The secret to beautiful, healthy teeth lies in consistent dental hygiene, regular brushing, and a routine dental exam. If you cannot remember the last time you had an annual checkup, you are likely way past due!
Why do regular dental visits matter?
Regular dental visits are important because they can help spot dental health problems early on when treatment is likely to be simpler and more affordable. They also help prevent many problems from developing in the first place. Visiting your dentist regularly is also important because some diseases or medical conditions have symptoms that can appear in the mouth.
What can I expect during a dental checkup?
The dentist or hygienist will ask about your recent medical history, examine your mouth and decide whether or not you need x-rays. Depending on your treatment plan, the hygienist may use a special dental instruments to check your gums for gum disease. Your dentist will evaluate your overall dental health and conduct an oral cancer screening.
How often do I have to go to the dentist?
There is no one-size-fits-all dental treatment. Some people need to visit the dentist once or twice a year; others may need more visits. You are a unique individual, with a unique smile and unique needs when it comes to keeping your smile healthy.
I'm not having any symptoms. Do I still need to see a dentist?
Yes. Even if you don't have any symptoms, you can still have dental health problems that only a dentist can diagnose. Regular dental visits will also help prevent problems from developing. Continuity of care is an important part of any health plan and dental health is no exception. Keeping your mouth healthy is an essential piece of your overall health. It's also important to keep your dentist informed of any changes in your overall health since many medical conditions can affect your dental health too.
Do not wait until you have problems to come in for a checkup! Schedule your dental checkup today. Call us at 508-720-5000 and make an appointment to see our general dentist. Our general dentist serves Natick, Sherborn, Dover, Wellesley, Framingham, Wayland, Needham, Ashland, Holliston, and Southborough.