Our Staff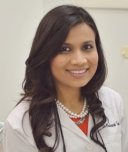 Dr. Rachana Vora
[General & sedation dentist]
Dr. Rachana Vora is a General Dentist with a specialty in Oral Conscious Sedation Dentistry. She is the Dental Director at Natick Family Dental. Dr. Vora has been practicing dentistry for over twelve years, working closely with patients of all ages. Dr. Vora practices general and family dentistry including restorative, cosmetic, implant and sedation dentistry. Committed to providing the best advanced dental care, Dr. Vora keeps up to date on advances in the dental field and enhances her skills by attending postdoctoral courses in prosthodontics, endodontics and oral surgery.
Dr. Annie Amsalem
[Periodontist & Dental Implant Specialist]
Dr. Annie M. Amsalem, DDS, MSc is a Periodontist and Dental Implant Specialist at Natick Family Dental. Dr. Annie Amsalem was born in Africa, raised in Paris and received her dental degree from Ecole Garancière (Paris VII) with honors in 1975. Dr. Annie (or Dr. Amsalem) joined our staff in 2004. She completed her advanced postdoctoral training at the Boston University Goldman School of Graduate Dentistry, where she received her specialty certificate in Periodontics and a Master of Science Degree with outstanding academic achievement in 1978. Returning to Paris upon graduation, Dr. Amsalem practiced quite successfully in her private practice until 1991, when she made the decision to return to Boston. Dr. Annie is trained in all aspects of periodontics, including gingival grafting for recession, crown lengthening procedures, pocket reduction therapies for periodontal disease, extractions, socket preservation with bone grafting, ridge augmentation to prepare areas for dental implants and multiple types of dental implants.