Gum Lift surgery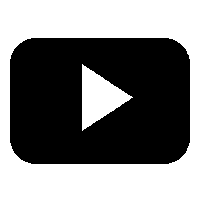 Gum Lift
Commonly referred to as a "gummy smile," an excessive amount of gum coverage can hide large portions of your teeth and eventually cause you to be self-conscious about your smile. Gum reshaping and contouring techniques at our cosmetic dentistry practice can help you evenly raise your gum line to expose more of your teeth. Our highly-trained and experienced cosmetic dentist will safely and effectively recontour your gums and help you reveal your beautiful smile.
Sometimes referred to as a "crown lengthening," a gum lift can dramatically enhance the symmetry and beauty of your smile, especially when performed in conjunction with other conservative cosmetic procedures such as tooth contouring or porcelain veneers.
What are the Benefits of Gum Lifts?
Many of the cosmetic benefits of a gum lift include:
Longer teeth

More proportional teeth

Improved smile esthetics
A gum lift offers the benefit of an esthetically pleasing smile in just one visit. For added comfort, our general dentist provides sedation dentistry options, as well as other amenities to ensure patients undergoing gum lifts and other treatments enjoy a comfortable, relaxing experience.
The Gum Lift Procedure
With a gentle touch, Dr. Councill and Dr. Glass employ a soft tissue laser that reshapes and contours excessive gum tissue to reveal the gorgeous and symmetrical smile hiding beneath. Within a few minutes, our laser reveals the perfect amount of enamel and produces a more balanced smile. Like all of our state-of-the-art technology, soft tissue lasers help us provide care with enhanced precision. Some of the benefits of soft tissue lasers include:
Little to no bleeding

Little to no swelling

No stitches

Precision tissue removal allows for a more conservative treatment

Very little discomfort

Greatly reduced healing time
Am I a candidate for gum lift?
A gum lift is typically performed when:
The gums do not move back naturally when a new tooth emerges

The lip is unusually high such that the gum line becomes clearly visible

There are problems: periodontitis, dryness and tooth decay beyond a certain extent can necessitate the procedure

There is irritation due to the presence of braces

There is abnormal wear and tear of the teeth which in turn makes the normal gum line look abnormal
How Do I Keep My Gums Healthy After a Gum Lift?
You will still need to follow a few basic gum lift aftercare guidelines to help ensure maximum healing in minimal time:
To counteract any discomfort you may experience after the procedure, take an appropriate dose of over-the-counter-pain medication, such as ibuprofen.

Do not eat or drink anything until the anesthetic has worn off. This will help you avoid any unnecessary damage to the cheeks and gums.

Follow you regular at-home dental hygiene routine, making sure to brush and floss very gently. You still want to remove as much plaque as possible without overworking the contouring site.

If you use mouthwash, choose one that does not contain alcohol. You may even want to consider rinsing with warm salt water for a couple of days after the procedure.

Do not smoke or chew tobacco products for a couple of days as this will extend your healing time. Even better, you can take this opportunity to quit tobacco use altogether for the continuing health and beauty of your smile and your whole body.
Gum lifts often play a significant role in a smile makeover treatment plan. They can complement tooth whitening, or help give veneers a more natural placement along the gum line. Call the Natick Dentist today at (508) 720-5000 and make an appointment for a gum lift dental consultation. We serve nearby communities like Natick, Sherborn, Dover, Wellesley, Framingham, Wayland, Needham, Ashland, Holliston, and Southborough.