Emergency Dentistry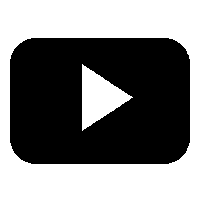 If you are having a dental emergency or need urgent dental care, call Natick Family Dental at 508-720-5000. Whether you are a current patient or a new patient, we will make sure that you are seen and helped immediately.
When Should I See the Dentist for an Emergency?
It is best to visit a dentist right away if you are experiencing any of the following:
Toothache – If you have a toothache, please contact our office right away.
BrokenTooth – If you have a broken tooth, it is best to see a dentist as soon as possible to prevent risk of infection or further damage.
Lost Dental Filling or Crown – Please save and bring the crown to your appointment if possible.
Dental Abscess – If you notice swelling of the face or gums, it is best to contact our office immediately. Dental abscesses can lead to serious infections if not treated immediately.
Object Stuck in Teeth – If careful flossing does not remove something jammed in your gums or between teeth, please call our office for an emergency appointment.
Sore Jaw – If you are experiencing pain opening or closing your jaw or the muscles surrounding the jaw are sore, please schedule an appointment for a TMD exam.
If you experience intense bleeding or your dental emergency extends beyond dental care, please go to the nearest emergency room for assistance.
Here are some tips for common dental emergencies:
Temporary Crown Falls Out – If your temporary crown falls out and you still have it, dry your natural tooth, apply a small dab of toothpaste or fixodent to the temporary and reattach it. Please call our office so that we can check and recement your temporary as soon as possible.
Knocked Out Tooth – Rinse the tooth gently under water to remove debris. Place the tooth into the socket itf ell from and hold it in place until you get to our office. Otherwise, put the tooth into a baggie of milk and bring it to us so that we can determine whether reattachment is possible.
Cut/Bitten Tongue or Lip – Thoroughly clean the cut, then hold a cold compress against it. If bleeding does not stop, go to your local emergency room. You may need stitches.
Broken Tooth – A cracked or broken tooth should be rinsed immediately with warm water. Then hold a cold compress against the affected tooth to reduce swelling while on your way to our office for assistance.
Possibly Broken Jaw – If you think your jaw may be broken, apply a cold compress and proceed to your local emergency room immediately. If you lost or damaged teeth during your injury, please call us as well.
Severe Toothache – Rinse your mouth and the area around the tooth, then floss around the tooth to make sure that debris is not causing the pain. Do not put an aspirin on the tooth because it can damage your gum tissue. Call our office for an appointment if the pain persists.
Something Caught Between Teeth – Use dental floss to gently remove the debris, and be sure that you don't cut your gums with the floss. Do not use a sharp instrument to dislodge the debris. If floss doesn't help, call our office for an appointment.
Call our office for a consultation with an emergency dentist to solve your urgent dental care needs. Our emergency dental office serves communities like Natick, Sherborn, Dover, Wellesley, Framingham, Wayland, Needham, Ashland, Holliston, and Southborough.