Tooth Decay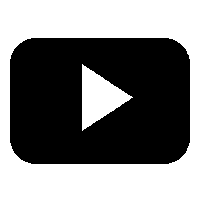 Second only to the common cold, tooth decay is one of the most prevalent disorders in the United States. Unfortunately, the effects of tooth decay can be significant and long-lasting. According to the National Institute of Dental and Craniofacial Research, an estimated 92% of adults between the ages of 20 and 64 have tooth decay in their permanent teeth. Even more shocking, 23% of adults aged 20 to 64 have tooth decay that goes untreated. With startling statistics such as these, it is obvious why tooth decay treatment is imperative.
At Natick Family Dental, we are equipped with the tools to treat tooth decay. We make treating tooth decay in children and adult patients a top priority. Most people do not realize they are suffering from tooth decay or even know what it is. Tooth decay occurs when bacteria in the mouth creates acids that slowly eat away at the tooth. When such decomposition is left untreated, tooth decay causes infection, pain and the loss of teeth. Inevitably, tooth decay causes cavities that require treatment.
The beginning stages of tooth decay are often treated with fluoride. Mild cavities can require fillings, while severe tooth decay might warrant a crown or root canal. Regardless of the extent of tooth decay, Natick Family Dental has a proper treatment plan for every patient. We will treat tooth decay and leave you with a beautiful and brilliant smile.
To learn more about Dentist Natick MA, then you can call Natick Family Dental today at 508-720-5000. We serve other nearby communities like Natick, Sherborn, Dover, Wellesley, Framingham, Wayland, Needham, Ashland, Holliston, and Southborough.