Digital X-rays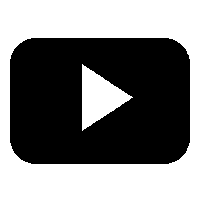 Digital x-rays benefit both dentist and patient. Most importantly, digital x-rays significantly decrease the exposure time to radiation. With a digital x-ray, we take a picture of your teeth, then almost immediately see it on a computer monitor. This large, color-enhanced image lets us get a better picture of your oral health, allowing for earlier treatment. This process is also better for the environment as it doesn't use photo chemicals and traditional film, thus eliminating waste. Learn more about dental x-rays below and why Digital Dental X-Rays that Today's Dentistry offers stands above the rest:
Safer: Digital Dental X-Rays allow you to get necessary care without unnecessary radiation. X-rays play an invaluable role in the diagnosis of dental problems. But many people are concerned about the exposure to x-ray radiation. Computerized Digital Radiography (CDR) eliminates these worries because it requires less radiation than conventional film x-rays.
Better: Digital Dental X-Rays are as accurate as conventional x-rays—and reveal things film can't. The CDR image can be magnified 300x its normal size to enhance diagnosis, manipulate to correct contrast, and color-adjust to reveal hidden problems.
Faster: Digital Dental X-rays enable dentist to spend more time treating, less time processing. CDR images are instantaneous. No time is wasted processing and mounting x-ray film. So the dental staff spends less time in the dark room and more time with you, discussing the health of your teeth.
Smarter: With Digital Dental X-Rays, there is no harmful waste. Our CDR system uses no film or chemicals, so we don't have to worry about disposing of hazardous processing waste, which is better for the environment.
Additionally, CDR x-rays are covered under your basic x-ray benefits, so there's no reduction in your dental insurance benefits. You get safer, better, faster, smarter service without the usual increase in price.
Dental radiographs
Dental radiographs, often called x-rays, are an important part of your comprehensive dental care. The x-ray actually refers to the radiation that is used to make the image on the film. These images show tooth decay, infections and gum disease. Through his training and experience, the dentists at Today's Dentistry are able to use this diagnostic tool to accurately detect and diagnose any abnormalities. The radiographs show him many things that are not visible by just looking in the mouth.
The type and frequency of radiographs depends on the individual patient. Different radiographs are taken for different reasons:
Bitewings – These pictures help diagnose cavities between the teeth, in areas that are not visible during an examination of the mouth. For most adults four bitewings should be taken once per year. For children bitewings should be taken when they have teeth that are not easily examined or if they are at risk of developing cavities. When indicated two bitewings are taken once per year.
Periapical – A periapical radiograph shows a single tooth in entirety including the root and surrounding bone. This image is used to diagnosis specific problems such as an abscess, impacted tooth or bone loss due to periodontal disease. Some dental plans require a radiograph as part of the claim procedure. These radiographs are taken on an as needed basis.
Panoramic – This radiograph shows the whole jaw and is a good diagnostic tool. It is an important tool for the extraction of wisdom teeth, placement of dental implants and for many orthodontic procedures. A panoramic radiograph will show any abnormal growths or cysts in the jaw. Panoramic radiographs are taken every three to five years or as needed for diagnostic purposes.
Dental x-rays are an integral part of a comprehensive treatment plan. In order to see the big picture, dentists require a dental radiograph, more commonly referred to as dental x-rays. These dental x-rays allow the dentist to get an in-depth look below the teeth and gums. With a proper dental radiograph, our team of dental professionals are able to give patients informed evaluations.
Dental issues such as cavities, wisdom teeth or cancerous and benign growths are not always visible to the naked eye. This is why dental x-rays are vital. Dental x-rays provide an up-close look at the entire mouth including the teeth and jaw.
At Natick Family Dental, our dental professionals rely on dental pictures to make informed decisions on your course of treatment. The frequency of x-rays depends on the age of the patient. Younger patients may require x-rays more often because teeth and jaws are developing. Natick Dental recommends new patients undergo dental radiographs so that our dentists can properly examine the mouth for any existing dental issues or potential problems. Make an appointment for digital x-rays if you live in our service areas – Natick, Sherborn, Dover, Wellesley, Framingham, Wayland, Needham, Ashland, Holliston, and Southborough.