Dental Technology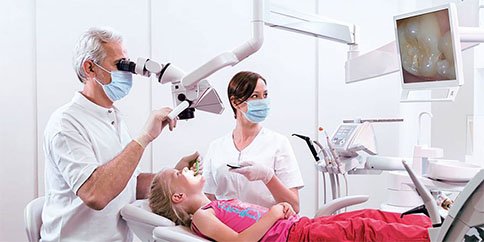 Advanced Endoscopic Microscopy
The important thing to know about the dental microscope we use is that it enables us to obtain much higher definition and better lighting, which allows us to see significantly more detail than we'd be able to without such high magnification. We can see internal cracks in a tooth. We can also see accessory canals and other areas that someone who isn't using a microscope is unable to see or negotiate. This enhanced visibility enables us to greatly increase the success rate of every procedure we do. The use of the Endo Microscope allows a doctor to perform procedures with greater accuracy because the treatment area is magnified. The microscope's superior illumination and magnification has made the greatest impact on visualization of the area, evaluation of surgical technique and use of fewer x-rays. With the unique ultrasonic unit and tips, a separated instrument or silver point can be removed with less effort. Fourth canals are now routinely being located and completely debrided in virtually all molars, thus increasing the long-term success rate with root canal therapy.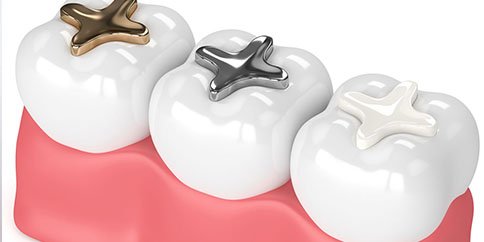 BPA-Free Restorations
At Natick Family Dental we take your health very seriously. That is why we were compelled to tell you about the health concerns regarding some composite filling material used in the Dental Industry. Many people prefer the aesthetic look of metal free fillings. They feel composite fillings are more attractive, and for health reasons, shy away from Metal and BPA type fillings and Bondings. BPA or Bishphenol A is a somewhat controversial chemical found in plastics, which has been linked to certain illnesses. BPA is found in some dental resin materials and there is growing scientific evidence that has linked the chemical to various heath problems including heart disease. Additional evidence is compiling the effects of BPA on unborn fetuses, infants and young children. Our Natick office is committed to finding the healthiest metal & plastic alternatives on the market to make your experience and your life more rewarding and healthy.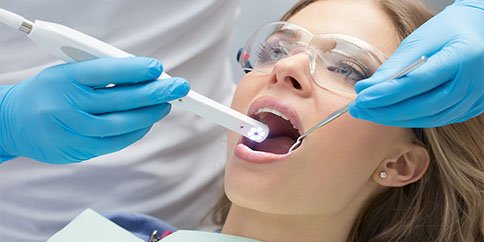 IntraOral Camera
You know the importance of prevention when it comes to your dental health, and we're always looking for new, improved ways to help you achieve a healthy smile for life. While X-rays provide valuable information, they don't give a complete view of everything that is going on inside your mouth. With the use of an intraoral camera, we can see every aspect of your teeth and mouth with incredible detail, uncovering cracked teeth, plaque deposits, cavities next to fillings, and excessive wear. When we can discover oral problems early on, your treatment is much less invasive and much more cost effective. Our intraoral camera is small, about the size of the mirror we use during your regular hygiene appointments. You probably wouldn't even notice we're using it, except that with the intraoral camera, you have the opportunity to see everything we see on a monitor. This is a great tool to help you become more informed about your dental health, as it gives you a clear understanding of your teeth's condition, and it allows you to make a more informed decision regarding your treatment options.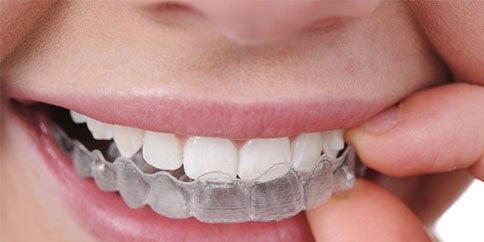 Invisalign®
Standard braces are placed on the teeth themselves. In addition to the actual braces, there are a number of various attachments. These can include bars, elastics, rubber bands and springs, all of which can catch food, prevent you from brushing or flossing correctly and keep you from getting your teeth as clean as they could be. Food caught in braces can also cause bad breath and may result in more frequent cleanings that can add to your dental expenses. When braces are not cleaned properly, the patient may experience tooth decay and decalcification. It can be a "a pain" to have braces. Invisalign aligners are not made out of metal. They have smooth plastic edges that do not cause irritation to the tissues in your mouth. When the aligners are back from the laboratory, you are ready to begin. Simply snap them in place over your teeth. At first, you will notice that they feel a little tight. This is intentional. The aligners have been designed to gently start re-positioning your teeth into a different position. In a few days, the first set will feel like they fit, and in two weeks it will be time for a new set. This new set will again feel snug as they continue to move your teeth ever so slightly. This process is repeated every two weeks until your teeth are straightened. Our cosmetic dentist will monitor your progress to ensure a great result.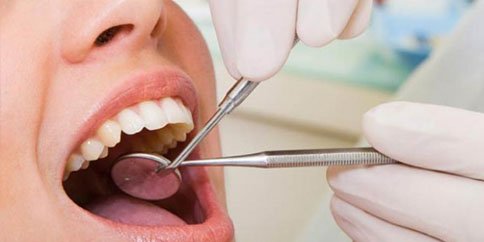 Oral Cancer Screenings
While not widely discussed, more than 40,000 people are affected each year by oral cancer, and one person every hour will lose their lives to it. Like any cancer, early detection is key to treatment and survival. An oral cancer screening is a simple and painless procedure that can be performed by our dentists and may mean the difference between life or death. This is another good reason not to avoid your regular dental screenings, and if you have never had an oral screening for cancer, there is no better time than the present. Like any cancer, awareness is crucial and timing is everything. Below we have provided a guide to oral cancer screenings and the processes involved. It is one of the few types of cancer that has not seen a significant reduction in incidence over the past thirty years, and recent research has shown a strong association with Human Papilloma Virus (HPV), which can be sexually transmitted. For this reason, many oral health care professionals now believe that all individuals over the age of 18 should have at least an annual comprehensive oral examination, and ideally at every dental hygiene visit. Oral cancer is typically discovered in late stages, when the five-year survival rate is only 22%. If detected in early stages, however, the five-year survival rate is 80% or higher. According to our family dentist, an annual comprehensive oral cancer screening for all of our patients should be done. By detecting potential problems earlier, we will be providing our patients with the best health care currently available.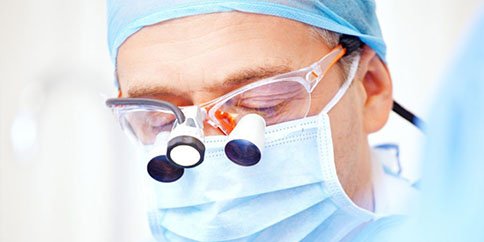 Telescopic Loupes
During your visit to Natick Family Dental, our dentist or hygienists may wear telescopic loupes during your treatment. Telescopic loupes look similar to traditional eyeglasses, but they have powerful lens or magnifiers. By using telescopic loupes in Natick, MA, our dental providers and his team are able to get a closer look at your teeth, gums, and oral health. This magnified look also helps us catch problems early on and provide early treatment. Having enhanced and clear vision is essential to providing high-quality dental care. Telescopic loupes are a type of small, binocular-like glasses with powerful magnifiers. With various magnifications, our dentist can use telescopic loupes to improve his vision by four (4) times. Telescopic loupes can be used during both traditional checkups to look for minute signs of oral problems, and during procedures to provide more accurate and precise results. There are many advantages to using telescopic loupes while performing dental care, including: Providing more precise diagnoses, Detecting small signs of tooth decay, gum disease, and oral cancer, Enabling us to catch problems and provide treatment early on, and Helping our patients avoid problems that could require complex and costly procedures in the future.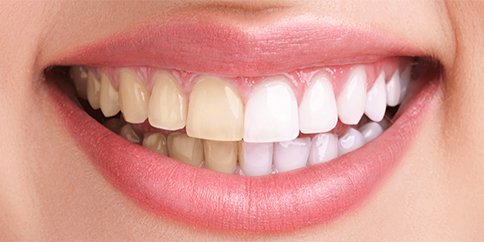 Zoom® Whitening
Even people who take care of their smiles often have discolored or stained teeth. This can be due to a number of factors, including the natural process of aging, consumption of wine or coffee, and/or the use of tobacco products. Our cosmetic dentist offers a take-home whitening (bleaching) treatment, as well as in-office teeth whitening procedures to help you achieve that bright smile you have always wanted. The Zoom! in-office whitening system is a revolutionary tooth whitening procedure offered at our Natick dental office. It's safe effective and very fast. In just under an hour, your teeth will be dramatically whiter. Zoom! Whitening is ideal for anyone looking for immediate results. The convenience of Zoom! in comparison to days of wearing trays and gradual whitening makes it the perfect choice for the busy patient. The Zoom! light activated gel was developed after years of research. The gel is a scientifically formulated, pH balanced Hydrogen Peroxide that, when activated by the Zoom! light, gently penetrates the teeth to remove deep stains and discoloration. With proper care and an occasional touch-up at home, your whiter smile will sparkle for years.