Wisdom Teeth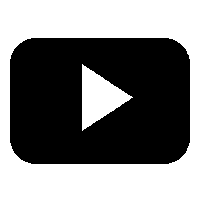 Third molars, commonly referred to as wisdom teeth, are usually the last four of 32 teeth to erupt (surface) in the mouth, generally making their appearance between the ages of 17 to 25. They are located at the back of the mouth (top and bottom), near the entrance to the throat. The term "wisdom" stems from the idea that the molars surface at a time typically associated with increased maturity or "wisdom".

In most cases, inadequate space in the mouth does not allow the wisdom teeth to erupt properly and become fully functional. When this happens, the tooth can become impacted (stuck) in an undesirable or potentially harmful position. If left untreated, impacted wisdom teeth can contribute to infection, damage to other teeth, and possibly cysts or tumors.

There are several types, or degrees, of impaction based on the actual depth of the teeth within the jaw:

Soft Tissue Impaction: The upper portion of the tooth (the crown) has penetrated through the bone, but the gingiva (gum) is covering part or all of the tooth's crown and has not positioned properly around the tooth. Because it is difficult to keep the area clean, food can become trapped below the gum and cause an infection and/or tooth decay, resulting in pain and swelling.

Partial Bony Impaction: The tooth has partially erupted, but a portion of the crown remains submerged below the gum and surrounding jawbone. Again, because it is difficult to keep the area clean, infection will commonly occur.

Complete Bony Impaction: The tooth is completely encased by jawbone. This will require more complex removal techniques.

Reasons to remove wisdom teeth
While not all wisdom teeth require removal, wisdom teeth extractions are most often performed because of an active problem such as pain, swelling, decay or infection, or as a preventative measure to avoid serious problems in the future. If impaction of one or more wisdom teeth is present, and left untreated, a number of potentially harmful outcomes can occur, including:

Damage to nearby teeth: Second molars (the teeth directly in front of the wisdom teeth) can be adversely affected by impacted wisdom teeth, resulting in tooth decay (cavities), periodontal disease (gum disease) and possible bone loss.
Disease: Although uncommon, cysts and tumors can occur in the areas surrounding impacted wisdom teeth.

Infection:

Bacteria and food can become trapped under the gum tissue, resulting in an infection. The infection can cause considerable pain and danger.
Tooth Crowding: It has been theorized that impacted wisdom teeth can put pressure on other teeth and cause them to become misaligned (crowded or twisted). This theory isn't universally accepted by all dental professionals, and it has never been validated by any scientific studies.
Wisdom teeth examination
As with any dental procedure, your dentist will want to initially conduct a thorough examination of the wisdom and surrounding teeth. Panoramic or digital x-rays will be taken in order for your dentist to evaluate the position of the wisdom teeth and determine if a current problem exists, or the likelihood of any potential future problems. The x-rays can also expose additional risk factors, such as deterioration or decay of nearby teeth. Early evaluation and treatment (typically in the mid-teen years) is recommended in order to identify potential problems and to improve the results for patients requiring wisdom teeth extractions. Only after a thorough examination can your dentist provide you with the best options for your particular case.
What does the removal of wisdom teeth involve?
Wisdom teeth removal is a common procedure, generally performed under local anesthesia, intravenous (IV) sedation, or general anesthesia by a specially trained dentist in an office surgery suite. The surgery does not require an overnight stay, and you will be released with post-operative instructions and medication (if necessary), to help manage any swelling or discomfort.
Impacted Wisdom Teeth
---
What Is An Impacted Tooth?
Although most people develop and grow 32 permanent adult teeth, many times their jaws are too small to accommodate the four wisdom teeth. When inadequate space prevents the teeth from erupting they are called impacted. This indicates their inability to erupt into the proper position for chewing and cleaning.
Wisdom Teeth Removal
---
Tooth Extraction , TX – Wisdom Teeth Removal
As a comprehensive oral surgery provider, Texas Oral Surgery Group is equipped to handle all types of tooth extractions. In particular, we have become one of the premier providers of wisdom teeth removal in Plano and surrounding communities. If you are experiencing any type of discomfort, we encourage you to contact us promptly for a consultation or you can visit one of our 4 offices in Plano, Denton, Decatur, or Gainesville. Tooth extractions are a relatively routine procedure if addressed in a timely manner.
Wisdom Teeth FAQ
---
Why are they called wisdom teeth?
The prevailing idea is that the term wisdom teeth arose from the time in a person's life that these teeth erupted into the mouth. Usually wisdom teeth erupt in the late teens or early 20s, a time at which we are hopefully gaining wisdom.
Why do I have to have my wisdom teeth removed?
Not everyone will need their wisdom teeth removed, but almost 90% of the population has at least one impacted tooth! An impacted tooth is a tooth under gum tissue or bone. Impacted teeth and lead to infection, tooth damage, and cyst and tumor formation in rare instances.
After Extraction of Wisdom Teeth
---
In most cases, the removal of wisdom teeth is performed under local anesthesia, laughing gas (nitrous oxide/oxygen analgesia), or general anesthesia. These options, as well as the surgical risks (i.e., sensory nerve damage, sinus complications), will be discussed with you before the procedure is performed. Once the teeth are removed, the gum is sutured. To help control bleeding bite down on the gauze placed in your mouth. You will rest under our supervision in the office until you are ready to be taken home. Upon discharge your postoperative kit will include postoperative instructions, a prescription for pain medication, antibiotics, and a follow-up appointment in one week for suture removal. If you have any questions, please do not hesitate to call our office at Natick Family Dental Office Phone Number (508) 720-5000.