iTero Scanner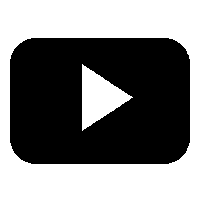 The Future Of Orthodontics – Today
As part of our ongoing effort to stay up-to-date on the latest technology, we now offer digital scanning as an alternative to conventional dental molds. Our iTero digital scanner allows us to take 3D scans of your teeth and bite, and transmit the information wirelessly for fabrication of Invisalign® aligners.
Benefits Of Teeth Scanning
Fewer rejections: Occasionally, Invisalign® will reject conventional molds due to defects or inaccuracies. This requires another visit to the office and even more impressions for the patient. The 3D scanner almost completely eliminates the need for "re-takes", as errors are detected and corrected in real time.
Better fitting Invisalign® aligners: In a study of 400,000+ cases, Invisalign® reported 7 times fewer fit issues with aligners made from 3D scans.
Faster turnaround time: 3D scans eliminate shipping delays as well as the need for Invisalign® to digitize the physical molds themselves. This will allow you to start your Invisalign® treatment sooner, and will decrease the overall treatment time.
Improved patient comfort: No mess or gagging sensation.
Simulated outcomes: Patients can see a simulated outcome of what their teeth will look like after treatment, even prior to submitting the case to Invisalign®.
With all of these advantages, digital 3D scanning is just one more reason that Rachana Orthodontics is your Plano, TX Invisalign experts.
The Teeth Scanning Process
Step 1: Scanning
The orthodontic assistant scans the patient's dentition and palatal area if required. Our Exclusive Invisalign Integration allows you to scan patients for Invisalign services.
Step 2: Immediate Visualization
Model builds in real-time providing immediate feedback for patient and parent consultation.
Step 3: Digital Impression Review
Dr. Rachana reviews the 3D digital impression for optimal treatment planning.
Step 4: Invisalign Patients
The scanning data are used for fabrication of your Invisalign aligners, with a significant reduction in fabrication time and superior fit.