Porcelain Veneers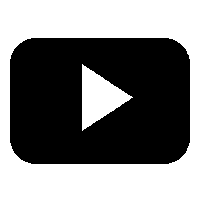 Dental porcelain veneers are wafer-thin, custom-made shells of tooth-colored materials designed to cover the front surface of teeth to improve your appearance. These shells are bonded to the front of the teeth changing their color, shape, size, or length.
What Types of Problems Do Dental Veneers Fix?
Teeth that are discolored

Teeth that are worn down

Teeth that are chipped or broken

Teeth that are misaligned, uneven, or irregularly shaped

Teeth with gaps between them (to close the space between these teeth)
What Are the Advantages of Dental Veneers?
They provide a natural tooth appearance.

Gum tissue tolerates porcelain well.

Porcelain veneers are stain resistant.

The color of a porcelain veneer can be selected such that it makes dark teeth appear whiter.

Veneers offer a conservative approach to changing a tooth's color and shape; veneers generally don't require the extensive shaping prior to the procedure that crowns do, yet offer a stronger, more aesthetic alternative.
What's the Procedure for Getting a Dental Veneer?
Dental veneers can usually be applied in about three visits. The first visit is a consultation with a dentist, followed by two more visits where veneers are made and permanently bonded to the teeth with cement.
How Long Do Dental Veneers Last?
Veneers generally last between 5 and 10 years. After this time, the veneers would need to be replaced.
Do Dental Veneers Require Special Care?
Dental veneers do not require any special care. Continue to follow good oral hygiene practices, including brushing, flossing, and rinsing with an antiseptic mouthwash as you normally would.
When applied to the teeth by a qualified veneers dentist, porcelain veneers transform your teeth to a brand-new radiant smile. Please call our office for more information or to schedule a veneer consultation.